Breakfast of champions !
Juevos Rancheros
Have you ever had a craving for something and you just have to eat that food or die trying? The coffe would not do it today. I needed something with more bite to pop my eyes open.
¿Alguna vez has tenido antojo de algo y solo tienes que comer esa comida o morir tratando? El café no lo haría hoy. Necesitaba algo con más mordida para abrir mis ojos.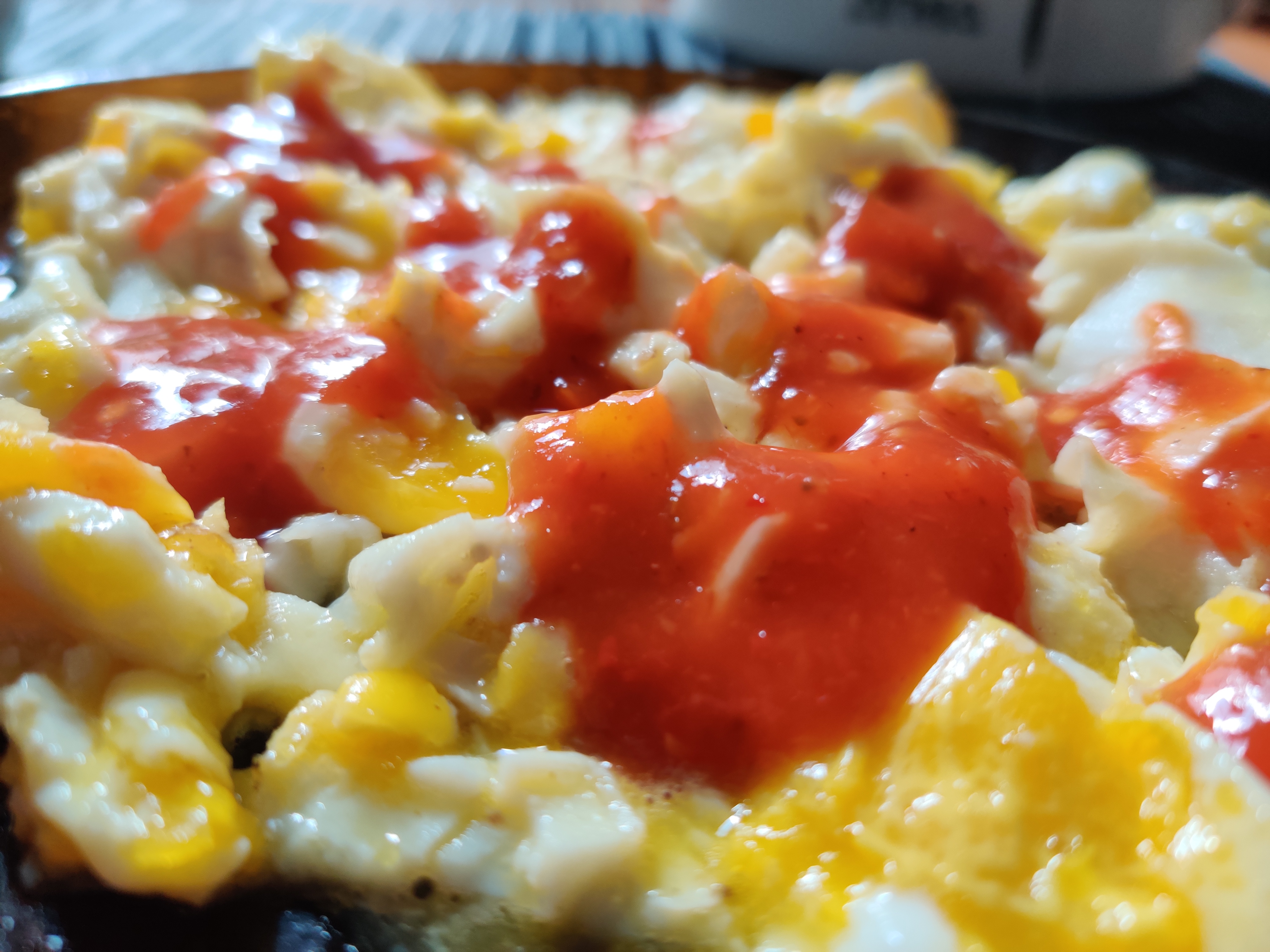 I ordered encheladas the other day and it came with a whole container of red sauce. The kind that makes it hard to breath. That's the one to do the trick.
Pedí encheladas el otro día y venía con un recipiente entero de salsa roja. El tipo que hace que sea difícil respirar. **Esa! **
Have an awesome day!